La décision de changer les billets de Rs 2000 s'insère dans le cadre de la lutte contre les billets de banque contrefaits. Les nouveaux billets seront en polymère avec des « improved security features »; explique le Premier ministre.
Il faut aussi savoir que les nouveaux billets conserveront les mêmes caractéristiques. Les images, le « background », la taille et la couleur ne vont pas changer.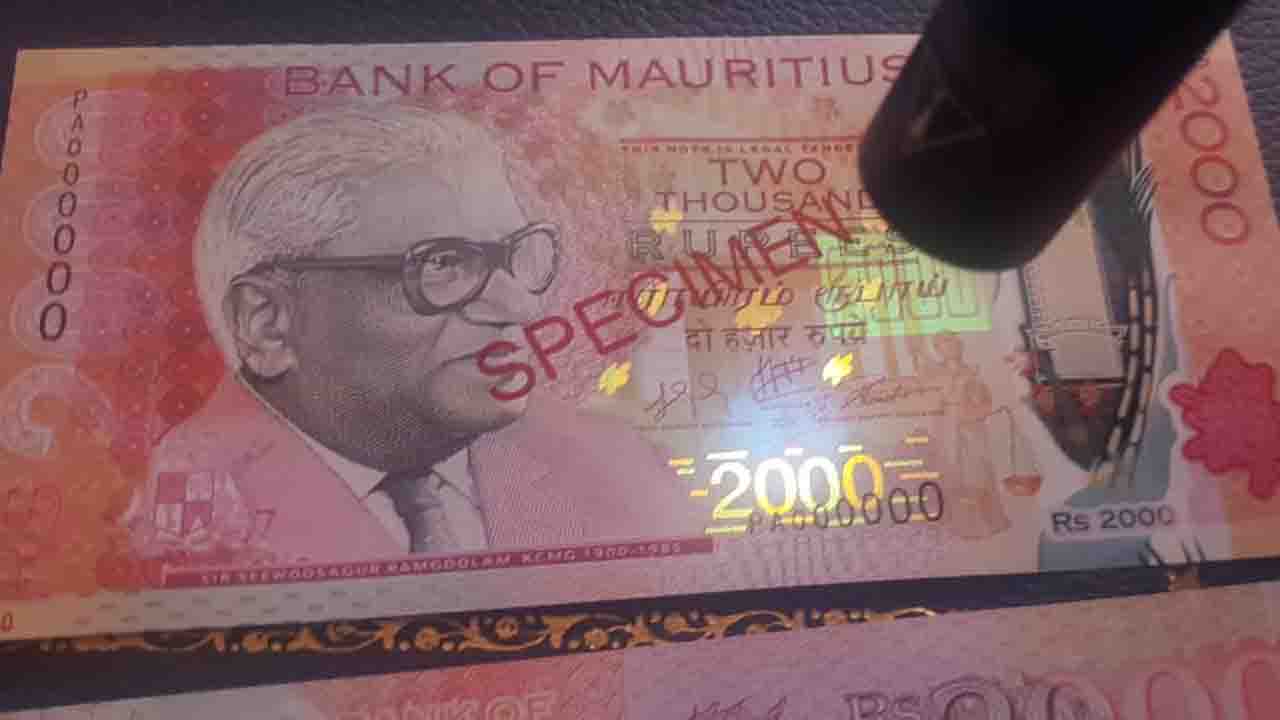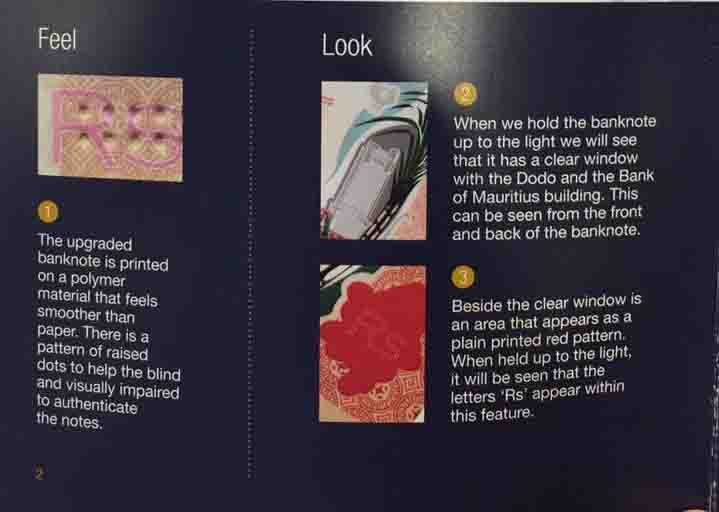 Annonce du PM : les billets de Rs 2 000 retirés du circuit ; de nouvelles coupures émises
Les billets de Rs 2000 seront retirés du circuit à partir de ce mercredi 5 décembre et ne seront plus valables à partir du 1er février 2019. De nouvelles coupures de Rs 2000 (upgraded bank notes) seront émises pour les remplacer.
C'est ce qu'a annoncé le Premier ministre, Pravind Jugnauth, à l'Assemblée nationale ce mardi après-midi 4 décembre.
C'est pour des raisons de sécurité et pour éviter que des billets contrefaits circulent sur le marché que cette décision a été prise.
La taille des nouvelles coupures de Rs 2000, qui seront mises en circulation à partir de ce mercredi 5 décembre, ne changera pas, a précisé le Premier ministre. Elles conserveront l'effigie de sir Seewoosagur Ramgoolam.
Ci-dessous le «statement» de Pravind Jugnauth :
Madam Speaker, our national currency is a legal tender issued by the central bank.
In fact, the 2000 Rupee paper banknote was introduced by the Bank of Mauritius in 1998 when the need for a higher denomination legal tender was felt for convenience and practical reasons.
The 2000 rupee paper bank note has overtime been counterfeited by malefactors, thus undermining confidence in its use.
The upgraded 2000 rupee bank note essentially retains the same features, images and background, size and overall colour scheme. It also contains a special feature to assist the visually impaired persons.
The Bank of Mauritius will ensure a smooth transition to the new banknotes including the exchange of the existing ones at any bank counter.
As regards awareness, I have been informed by the Bank of Mauritius that informative leaflets will be made available to the public in banks, post offices, Citizens Advice Bureaus and other public areas. Dedicated awareness sessions with stakeholders including retail and shopping entities, banks andconsumer organisations will be facilitated by the Bank of Mauritius in the coming days.
Madam Speaker, let me end by underlining our commitment to uphold the integrity of our currency and to ensure that the value of the hard-earned money of our citizensis always preserved.
Thank You.