Angela Merkel and Francois Hollande Shrug Off Market Crash
7 years, 9 months ago - August 25, 2015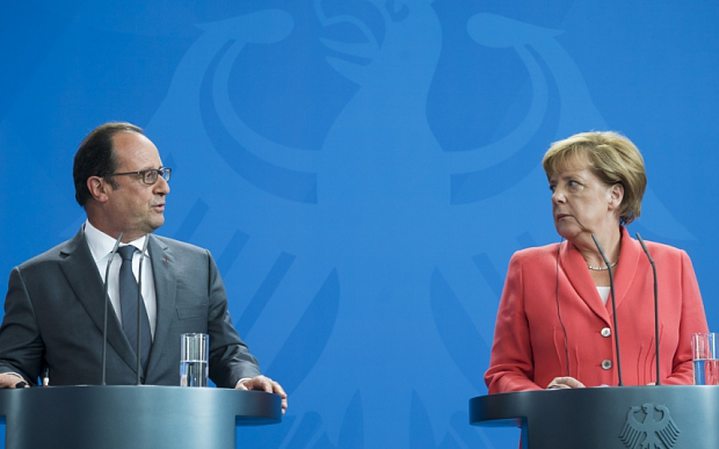 France and Germany have shrugged off a rout in world markets over China's slowing growth, with French President Francois Hollande saying that the global economy was "strong enough" to withstand any such downturn.
"The world economy is strong enough to also have prospects for growth which are not simply linked to the situation in China," Mr Hollande told reporters on the sidelines of a meeting in Berlin with German Chancellor Angela Merkel and Ukraine President Petro Poroshenko.
"China ... has the capacity to ensure its stability and growth. As for stock market movements, we know them and (we) cannot determine our position just based on stock indices," he added.
Ms Merkel added: "I'm convinced that China will do everything it can to stabilise its economic situation."
Germany's economy ministry had earlier said "the concrete fallout" for Germany was "likely to be limited".
"Exports to China are important, but only account for 6.6pc of total German exports. The current strength of exports stems from those to the 28 countries of the EU," a ministry spokesman said.
"Overall, the German economy remains robust and is being driven largely by domestic demand."