Air France Flight from San Francisco to Paris Diverted to Montreal After Threat
7 years, 9 months ago - December 08, 2015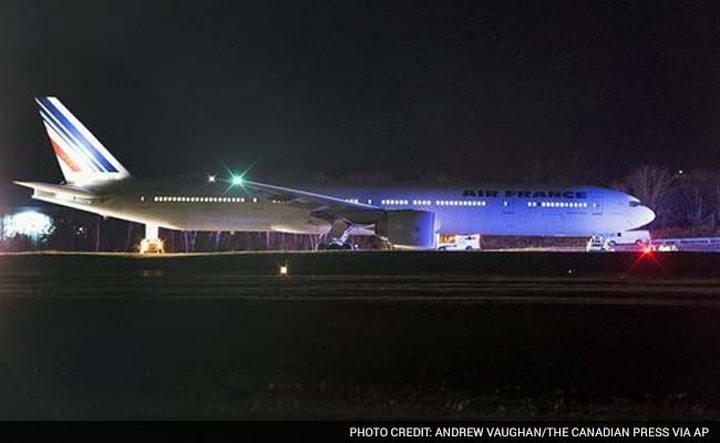 An Air France flight from San Francisco to Paris was diverted to Montreal after an anonymous threat, the airline said.
Flight AF083 landed at Montréal-Pierre Elliott Trudeau International Airport without incident Monday night. The plane had 231 passengers and 15 crew members on board, airport spokesman Francois Asselin said.
Officials did not say what the nature of the threat was. Passengers were taken off the plane, and inspectors were searching the aircraft.
Last month, two Air France flights from the United States to Paris were diverted because of bomb threats. Each flight was later cleared.