Latest Galaxy Note 6 Leak Exposes Samsung's Risky Choice
6 years, 11 months ago - June 15, 2016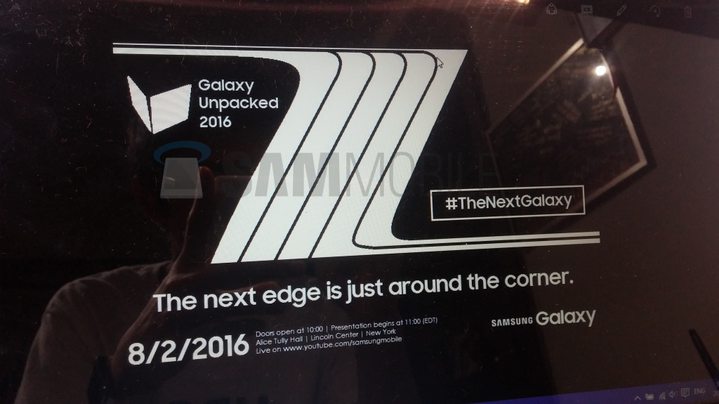 Not only has the latest leak around Samsung's next phablet suggested a new date for its launch, but it could also confirm the twin strategic decisions on which model to release and what Samsung intends to call the handset.
Sammobile's receipt of a potential mailshot (see below) shows the 'Galaxy Unpacked 2016' branding alongside a date of August 2nd 2016. That's earlier than has been previously discussed for this year's version of the Galaxy Note, but it makes a lot of strategic sense. This Galaxy Note is going to be in direct competition with Apple's iPhone 7 Plus - the only iPhone release in September likely to come with the new technology of the smart connector and a dual-lens rear camera. It's a smart move to get a little bit of clear air between the Note reveal and the avalanche of Apple's reveal.
August 2nd would likely be five weeks before these new iPhones are revealed. It should allow Samsung to get the Notes on sale before the end of August giving them two weeks to build up sales in the retail channel and a lot of positive word of mouth reviews (and online articles) before Tim Cook has to sell the same feature set on the iPhone 7 Plus as something new.
It also gives Samsung another week or two of unit sales from the Note to add to the calendar Q3 sales and improving both Samsung Mobile's financial contribution to the company and generating more goodwill and positive publicity.