Android users can now read websites even when there isn't a connection available -- here's how
6 years, 6 months ago - May 09, 2017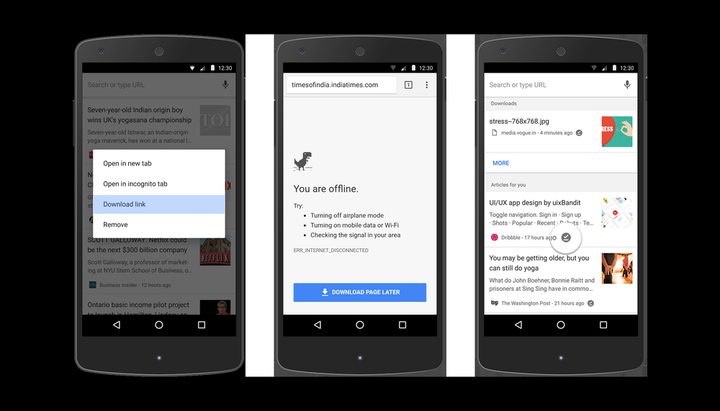 Google rolled out a new feature for Android users on Monday that allows them to save entire Websites in Chrome for reading later.
With just one single long press, you can save a site and then read it when you're underground on the subway without a connection, up in a plane,or anywhere else where you're far from a network.
Unlike similar options that allow you to save the text of an article for later, Chrome's feature saves the entire website so that you can view it was meant to be. Here's how.
First make sure you have the latest version of Chrome from the Google Play Store.
Next, open up Chrome and head to a website with a list of stories you might want to read later
Long press on any link and tap "Download link" from the popup menu.
The link will download. If you don't have a connection, you can tell Chrome to download the story when you're back online.
To access your save stories, just view your open tabs or tap the menu button and click "Downloads."
That's it! And don't be bummed if you're on iOS. Apps such as Pocket and Read it Later offer a similar experience.