Picture of the Day: Shipwreck Beach
9 years, 11 months ago - July 08, 2013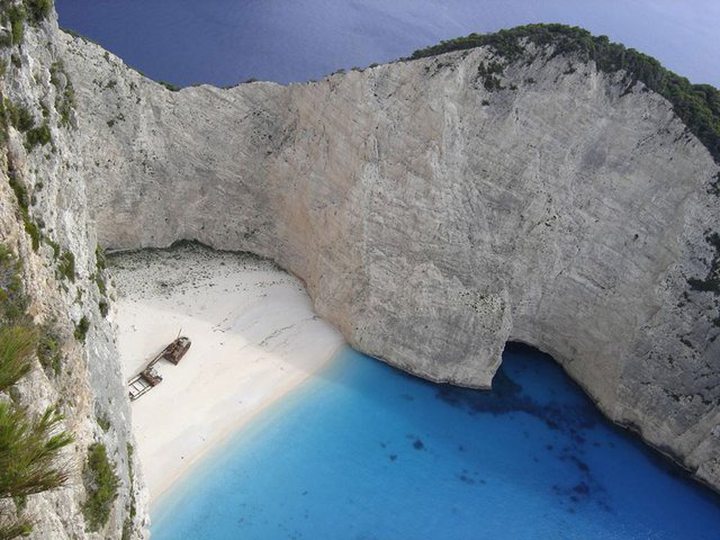 Located on the coast of Zakynthos, Greece is Navagio (Shipwreck) Beach, an exposed cove often referred to as Smugglers Cove.
The story goes that in 1980 Greek authorities discovered a boat suspected of smuggling contraband. The chase was on. During the pursuit and inclement weather, the ship was stranded on the white sandy beach cove. It was an older ship, originally launched in Scotland in 1937.
Today the beach is a very popular tourist destination and throngs of people ascend on the beach daily. Located approximately 36.5 km northwest of Zakynthos and 4 km west of Volimes, Navagio is only accessible by boat.