Un centre du MITD sera construit à Beau-Vallon mais pas sur le terrain de foot
3 years, 2 months ago - November 26, 2019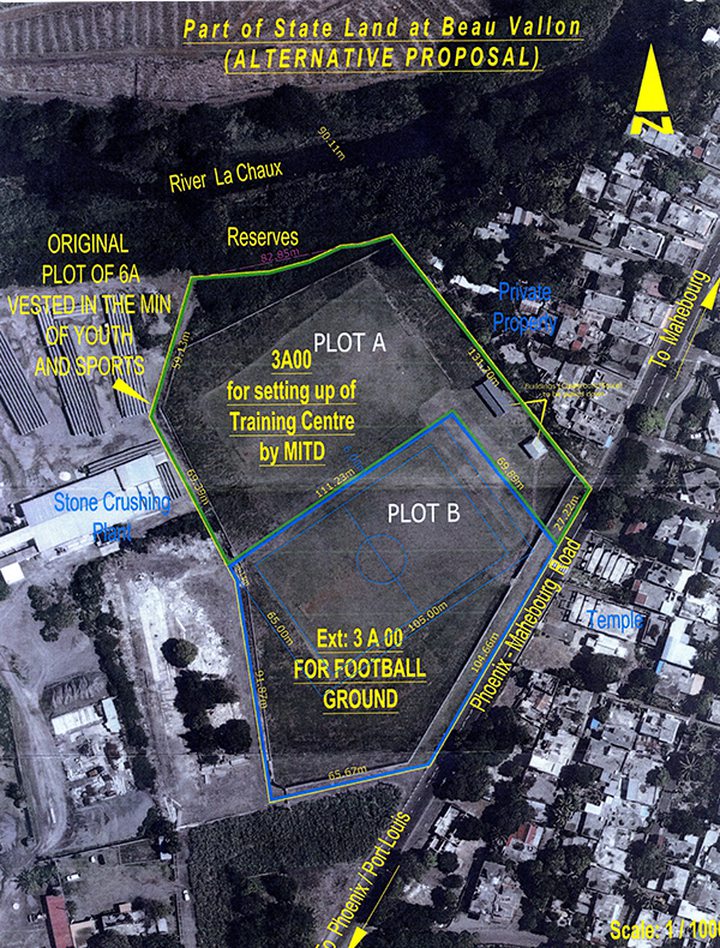 Modification au plan. Un centre de formation du Mauritius Institute of Training and Development (MITD) sera effectivement construit à Beau-Vallon, mais pas au lieu initialement choisi. Un document avec un autre plan a été circulé parmi les soumissionnaires intéressés, qui ont jusqu'au 21 janvier pour soumettre leurs propositions.
Le MITD va désormais utiliser un terrain à l'arrière du terrain de football de cette localité de Mahébourg. Les deux emplacements font chacun trois arpents. Le terrain utilisé par les clubs de football de la région était menacé par ce projet de construction. Les forces vives sont montées au créneau pour dénoncer qu'il ait été choisi. Il ne va pas disparaître selon toute indication.
Le MITD va injecter Rs 150 millions dans ce nouveau centre important destiné à la région Sud. Priorité sera accordée aux formations techniques dans le domaine des énergies renouvelables, dont les panneaux et chauffe-eau solaires.
Ce projet, qui avait fait l'objet d'un appel d'offres le 24 mai, va donc de nouveau de l'avant.