A Messy Desk Can Influence Perceptions of Your Professionalism
10 years, 4 months ago - July 30, 2013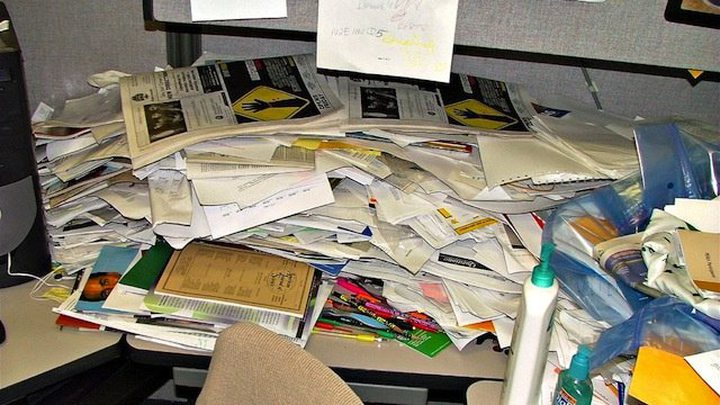 We're all about getting rid of office clutter here —usually for the sake of our own sanities—but it turns out you may have a bit more motivation than that to stay tidy.
A recent study interviewed HR managers at a number of different companies, asking them how neatness of an employee's desk affects their perception of that person's professionalism. 65% said it "somewhat affects it", while 18% said it "greatly affects it", with only 17% saying it has no effect.
It isn't exactly fair, but it's something to think about when you're staring at your tornado of an office: you might want to tidy it up, if only to improve your reputation with your superiors.