Les emplois disponibles
5 years, 4 months ago - September 13, 2017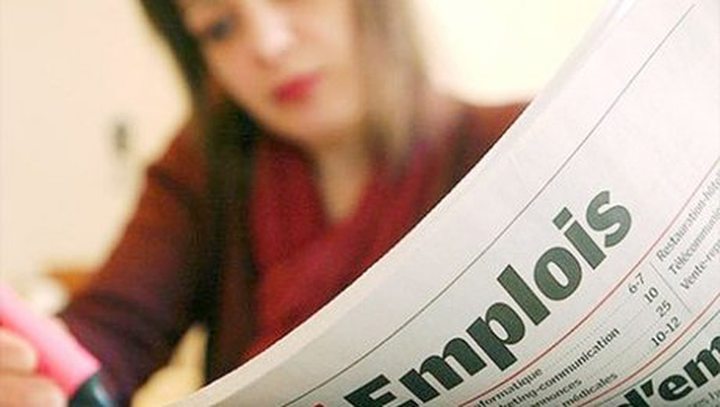 Voici les différentes offres d'emploi disponibles à travers l'ile.
Construction
Valuation Firm recruits: 1) Holder of Diploma in Construction / Quantity Surveying - computer literate. 2) Secretary. Tel: 5946- 5234. Email: janks1947@yahoo.co.uk
Recherche chauffeur camion et operateur JCB et bodcat. Tel. 5729- 1527
Construction company is looking for site security aged between 25 - 50 years in vicinity of Curepipe, contact on 686-2193 / 5755-7297.
Construction company is looking for drivers aged between 25 - 40 years with valid licence, goods vehicle in vicinity of Phoenix, contact on 686-2193 or 5755-7297
Coiffure
Wanted salesgirl for indian wear (sari, lehenga etc.), residing in north. Tel. 5904-3433/ 5256- 6720.
Cherche réceptionniste / masseuse avec/ sans expérience. Tel 5760- 2337
Nouveau salon à P-Louis cherche masseuse . Tel. 5859- 1647
Cherche coiffeuse avec exp. pour salon à Q-Bornes. Tel. 5922-4922.
Divers
Looking for a dynamic person for indoor sales support/ front desk clerk. Age from 35 yrs old with min. education of School Certificate and should be computer literate and have good command of English & French languages. With experience in sicorax application will be an advantage. Should be residents of P-Louis & Vicinity. Call. 213-3790/ 5259- 0476.
Pam Impex Ltd Q-Millitaire demande d'urgence, 5 chauffeurs, camion. 1. Storekeeper. 2 Accounts Clerk. 1 Supervisor. Salaire intéressant. Bonus de présence. Tel. 435- 8921, 5252-6499, 5783-7903, email: pamimpex@hotmail.com
Assistante pour garderie à Port Louis. Tel. 5797-9009
Cherche cleaners/ handyman. Tel. 5755- 5876
Cherche menuisier qualifié et polisseur, région P-Wilhems. Tel. 5723-1566
Cherche chauffeur bus et minibus. Tel. 5717-9261
Fire Extinguisher & Alarm System Company Urgently Requires: 1) 5 Helpers. 2) 10 Salesmen/Driver. 3) 2 Secretary / clerk Call 9 am to 16 pm. Tel: 467-8258, 5799-5522. Living in Plaines Wilhems. Importer / Distributor of Fire Ball.
Cherche bonne à tout faire de 18-35 ans. Tel 5760-2337
Cherche femme de menage Rs 50/ heure. Région Balaclava. Tel 5983- 3147.
Recherche babysitters, nounous et femmes de ménage. Tel. 467-9147
Commerce
GSR Central Supermarket (Q Bornes) recrute 'Caissier/Caissière' et 'Helper' , habitant la région de P Wilhems. Tel: 464-4257
Job offer. Helpers & Cashiers. Warehouse zone industriel Valetta. Tel. 696-4178. Cashiers Shop, call in person Chong & Sons R-Hill, Q-Bornes, Curepipe. Min qualification SC.
Moura Funeral is recruiting field sales agents. Tel. Paul 5776-2134.
Recrute driverhelper avec license 2.5T avec certificat de moralité. Tel 5256- 6756 ou s'addresser à Shabs Ltd, route Royale, Montée S, Petite Rivière (à côté quincaillerie Montée S) de 9h à 13h p.m.
Pharmacie, région Plaines Wilhems, recrute Dispenser avec expérience. Rs 60/h Envoyer votre C.V. : zpharm101@ gmail.com
Driver 3.5 T, residing in the area of N.France. Tel. 5794- 2711
Looking for salesgirl with hindi knowledge. Tel: 5912- 6544
El Mondo Pizza recherche personnes âgées de 20 à 40 ans à plein temps/ temps partiel pour son expansion. Tel. 5850- 2877
Cherche vendeuse pour magasin, région Port Louis, Terre Rouge. Rel. 5764- 8770
Recrute salesgirl pour magasin à Port Louis. Tel 5250-8159/ 5256-6756
Looking for salesgirl to work at Bagatelle in sweet shop, residing in Moka/St Pierre. Tel. 5778-1116, 5790-9683.
Required clerk/ receptionist residing in the vicinity of Rose Hill. Computer literate. Call on 454- 2519
Company seeking for a dynamic Administrative Officer cum Secretary living in Port Louis/ Moka or surroundings. Candidate should have a minimum of 4 years experience in a similar position; should be well organized and familiar with accounting software/s. Tel. 286 8888 or mail your C.V. to pixelgraphix@ intnet.mu
Construction company is looking for Secretary with 2 years experience SC / HSC, computer literate in vicinity Phoenix, send CV on jjgroupltd05@gmail.com or contact on 686-2193 or 5755- 7297.
Required clerk/ receptionist residing in the vicinity of Rose Hill. Computer literate. Call on 454- 2519
Restauration
Food outlet looking for cashier/ helper. Port Louis. Tel 5251- 8549
Cherche cuisinière région Curepipe.Tel. 674- 5400, 5787- 6207,5496-6512
Snack à Candos recherche aide cuisinier/ ère habitant Q-Bornes. Tel. 5909- 5062
Cherche cuisinier/ ère habitant région Rose-Hill. Tel. 5946- 2337.
Restaurant looking for Fast Food Operator, Kitchen Helper & plongeur/ se. Tel. 5785-7409
Demande d'urgence helper/ serveur/se au Restaurant de Famille, Royal Rd, Terre Rouge. Tel. 249- 1569, 5731-6127
Souvenir Restaurant at T-aux-Biches is looking for waiter or waitress with experience, region Pamplousses, G-Baie, Triolet. Contact number: 5939-4384
Restaurant à Port Louis recherche helper, plongeur, serveur/se, aide cuisinier, habitant la région de P.Louis. Tel. 217-3724.