Hippisme: Dix Semaines de Suspension pour le Jockey Bardottier
8 years, 1 month ago - October 27, 2015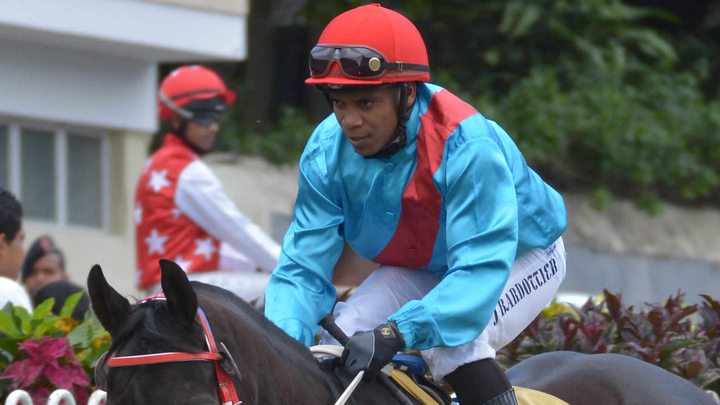 La sanction est tombée, mardi 27 octobre, pour le jockey Jeanot Bardottier. Il a écopé de dix semaines de suspension et d'une amende de Rs 50 000 pour sa monte sur le cheval Roman Manner lors de l'épreuve phare de samedi.
Selon les commissaires des courses, le titulaire de l'écurie Gujadhur a «fail to take all reasonable and permissible measures to ensure that, throughout the race, his horse is given full opportunity to win or obtain the best possible place in the field». Jeanot Bardottier n'aurait pas monté selon les instructions de son entraîneur, Ramapatee Gujadhur, qui étaient de suivre le leader, Nordic Warrior. Il aurait notamment trop retenu sa monture. «Je pensais qu'il allait faiblir en ligne droite. J'ai sous-estimé Nordic Warrior», a indiqué Jeanot Bardottier.
Tout porte à croire qu'il devrait faire appel. Si la sanction est maintenue, Jeanot Bardottier sera le premier jockey à être sanctionné sous la directive 8 de la Gambling Regulatory Authority. Celle-ci stipule qu'un cavalier ne pourra finir la saison et monter lors l'exercice suivant s'il écope d'une suspension consécutive ou cumulative de plus de six journées au cours d'un seul calendrier.